"Today, and it breaks my heart to say it, finding a homeless person who has died of cold, is not news. Today, the news is scandals, that is news, but the many children who don't have food – that's not news. This is grave. We can't rest easy while things are this way."
~Pope Francis
The Washington Legal Clinic for the Homeless envisions a just and inclusive community for all residents of the District of Columbia, where housing is a human right and where every individual and family has equal access to the resources they need to thrive.
Our mission is to use the law to make justice a reality for our neighbors who struggle with homelessness and poverty.  Combining community lawyering and advocacy to achieve our clients' goals, our expert staff and network of volunteer attorneys provide low barrier, comprehensive legal services at intake sites throughout the District of Columbia, helping our clients to access housing, shelter, and life-saving services.  Rooted in the experiences of this client work, we effectively blend system reform efforts, policy advocacy, community education and client engagement to advocate for long term improvements in local and federal programs that serve the low- and no-income community.
Legal Representation
Legal Assistance Project (LAP): Through our flagship pro bono project, the Legal Clinic's network of over 250 volunteer lawyers and paralegals assist clients on a broad range of civil legal issues.  Volunteers provide low-barrier legal services by meeting clients at community sites, located at day centers, dining programs, and medical clinics. Working closely with Legal Clinic staff, LAP volunteers provide the legal assistance necessary to help these clients address the issues that keep them mired in homelessness. LAP allows us to tap the generosity of the DC legal community and, each year, leverage millions of dollars in donated legal services.
Homeless Families Initiative: Previously known as Project Link-Up, the Homeless Families Initiative aims to ensure that families who are homeless have access to the resources and supports they need to be safe, remain strong and ultimately move their and their children's lives to a better place.  Through the Homeless Families Initiative, we help families to secure and retain shelter and housing, and we work with families to ensure their access to supports such as transportation assistance so their children can remain in school, counseling for survivors of domestic violence, mental health treatment or substance abuse counseling and employment supports.
Affordable Housing Initiative (AHI): AHI combines legal representation of tenant associations, systemic reform, and policy advocacy to build political will for the preservation and expansion of affordable housing, and to fight the displacement of low-income and working-class DC residents. We work closely with tenant organizers and often with the support of pro bono lawyers to preserve and improve truly affordable housing opportunities for District residents through this homelessness prevention initiative.
Attorney of the Day Project: Legal Clinic staff attorneys are on call during office hours to provide emergency advice and advocacy for those who have pressing legal issues that fall within Legal Clinic case types.
Systemic Change
Budget and Policy Advocacy: Our staff engages in advocacy work with partner organizations and community members around DC budget and policy priorities and accountability surrounding homeless services and affordable housing. Our advocacy is rooted in the experience of our direct legal service work, and is approached from the foundational principle that our role is not to speak for our clients, but to amplify community voice.
Grassroots Community Engagement: We support clients and the broader community who seek to use their voices and engage in public decision-making processes that affect their lives, through outreach, education, advocacy at DC Council, and Know Your Rights talks.
Rights Presentations: Our staff builds public awareness and furthers anti-criminalization of homelessness through presentations on the lawful and humane treatment of people who are experiencing homelessness to law enforcement, public library staff, business improvement districts, and other interested groups.
Patty Mullahy Fugere, Executive Director, (202) 328-5504, patty@legalclinic.org
Patty was one of the co-founders, and previously served as Board president, of the Legal Clinic. Prior to assuming the position of director in 1991, she was engaged in the private practice of law for seven years, specializing in affordable housing and homelessness issues.
Patty is responsible for the overall management of the Legal Clinic and guides the organization's work toward realizing its vision of a just community. She is a member of the DC Access to Justice Commission and serves on the Advisory Committee of the DC Fiscal Policy Institute. She also chairs the board of directors of NETWORK Lobby for Catholic Social Justice. Patty is an adjunct faculty member at the Georgetown University Law Center, where she co-teaches a course on "Homelessness, Poverty and Legal Advocacy" with colleague Amber Harding.
Patty has been honored by the DC Bar with its William J. Brennan, Jr. Award for her service in the public interest; by the Legal Aid Society of DC as a Servant of Justice; by the DC Bar Foundation with its Jerrold Scoutt Prize; by the Gray Panthers of Metro Washington with its Geraldine Brittain Award; and the District Alliance for Safe Housing with its Keystone Award for Leadership in the Development of Safe Housing for Victims of Domestic Violence.  Patty holds honorary degrees from the Georgetown University Law Center and Kings College.
---
Renata Aguilera-Titus, Communications Manager, (202) 328-1263, renata@legalclinic.org
Renata joined the Legal Clinic as Volunteer Coordinator in 2016, and became Communications Manager in 2017. After graduating from Loyola University Maryland, Renata served as a Jesuit Volunteer in Gresham, Oregon with El Programa Hispano Católico, providing culturally specific anti-poverty and social services. She then served as bilingual intake coordinator at the D.C. Bar Pro Center, conducting intake on poverty law matters, serving as a main point of contact for clients, and coordinating clinic logistics. Upon completion of her master's degree focused on intercultural communication from American University School of International Service, Renata conducted applied policy research on transparency and accountability campaigns and citizen engagement.
---
LaJuan Brooks, Administrative Assistant, (202) 328-5500, lajuan@legalclinic.org
LaJuan joined the staff of the Legal Clinic in 2007, with prior experience assisting the Fair Budget Coalition and being an advocate for the homeless population in DC.
LaJuan is the first point of contact for all Legal Clinic clients and potential clients, working to assure that our neighbors who are homeless are connected to the assistance and resources that they need. She also supports our volunteers, helping to facilitate their connections with their clients. LaJuan also provides general administrative support for our staff members. LaJuan is a proud veteran of the US Army.
---
Caitlin Cocilova, Staff Attorney, (202) 328-5516, caitlin.cocilova@legalclinic.org
Caitlin joined the Legal Clinic in October 2016 as a staff attorney. After graduating from Georgetown Law, Caitlin completed a legal fellowship in Western Pennsylvania where she provided free employment and immigration assistance to low-wage immigrant workers.
At the Legal Clinic, Caitlin represents clients seeking access to emergency shelter and affordable housing. She also conducts know-your-rights talks for individuals in shelter and engages in both community and policy advocacy efforts.
---
Akela Crawford, Staff Attorney, (202) 328-1260, akela.crawford@legalclinic.org
Akela joined the Legal Clinic in January 2017 as a staff attorney. After graduating from North Carolina Central University School of Law, Akela joined DC Public Schools where she focused on IDEA compliance and policy. After leaving DC Public Schools, Akela joined the law firm, Hiligh-Thomas & Jones, where she focused primarily on corporate and regulatory compliance, business transactions, and consumer affairs. Prior to joining the Legal Clinic, Akela was the managing attorney at the Law Office of Akela D. Crawford where she focused on small business representation, consumer affairs and family law. In her spare time, Akela also worked with the Legal Clinic as a volunteer attorney.
At the Legal clinic, Akela is a staff attorney in our Legal Assistance Project where she works with our volunteer attorneys to better serve our clients who come to our multiple intake sites seeking legal assistance. In addition, she will work with clients and prospective clients to include them in our broader advocacy work and opportunities, thus, bringing their voices into the political discourse.
---
Amber W. Harding, Staff Attorney, (202) 328-5503, amber@legalclinic.org
Amber is a staff attorney and founder and director of the Legal Clinic's David M Booth Disability Rights Initiative. Amber joined the Legal Clinic in 2003 as a Steptoe & Johnson Equal Justice Works Fellow, after receiving a law degree from Georgetown University and a degree in anthropology from the University of Arizona.
Through direct legal representation and policy advocacy, Amber advocates for the rights of District of Columbia residents to access emergency shelter and affordable housing. Much of her work focuses on improving the disability-rights compliance of DC, particularly the DC-funded emergency shelter system; moving towards a right to housing; developing, improving, and monitoring subsidized housing resources (including permanent supportive housing, rapid rehousing, and the Local Rent Supplement Program); enforcing the right to shelter in severe weather and the ability to access safe shelter year-round; improving access to the courts; and fighting zoning discrimination and "NIMBYism" that prevent the siting of affordable housing and supportive services across the city. She is on the steering committee of the Fair Budget Coalition and is a member of the Local Human Rights Advisory Board. Amber is an adjunct faculty member at the Georgetown University Law Center, where she co-teaches a course on "Homelessness, Poverty and Legal Advocacy" with Patty Mullahy Fugere. She also volunteers as a mentor for the DC Bar Pro Bono Program on eviction defense cases.
In 2007, Amber received the Citizen Advocate award from the DC Center for Independent Living. In 2011, her work on improving the accessibility of emergency shelters was cited as a "particularly noteworthy" example of a successful reform campaign by the Shriver Center's Federal Practice Manual for Legal Aid Attorneys. Amber recently was honored by SHARC (Shelter, Housing and Respectful Change) for her "deep commitment to and outstanding legal support for Washington DC's homeless." Along with Legal Clinic attorney Marta Beresin, Amber also received the Professional Women In Advocacy 2013 Award for Excellence in a State Advocacy Campaign.
---
Dea C. Lott, Staff Attorney, (202) 328-5512, dea.lott@legalclinic.org
Dea joined the Legal Clinic staff in 2014, after creating and managing a pro bono program and teaching in the legal clinic at her alma mater, the Indiana University McKinney School of Law. She also worked as a staff attorney at Indiana Legal Services, an attorney advisor for the U.S. Social Security Administration, and a staff attorney in the Office of the General Counsel of the Indiana Department of Child Services.
Dea trains and supports volunteer attorneys who serve clients at the Unity Health Care intake site. She also engages in grassroots, policy and systemic advocacy, and she collaborates with the Volunteer Coordinator on the recruitment, development and retention of volunteer attorneys.
---
Kristi Matthews, Kressley Fellow For Grass Roots Advocacy and Grass Roots Advocacy Coordinator, (202) 328-1262, kristi@legalclinic.org
Kristi joined the staff of the Legal Clinic in 2006 after graduating from Guilford College. She previously worked as a job coach for Prince Georges Health Department. There she worked with high school students on developing professional skills that helped them in their career pursuits. Before moving to DC, Kristi worked with low income refugee families as the Co-Coordinator of the Glenhaven Multicultural After School Tutorial Program. There she helped children develop English skills as well as facilitated discussion about cultural differences around the world.
Kristi's work focuses on helping families, individuals, and youth in the District develop advocacy skills, targeting policies and budgets that help move people out of poverty. She has developed an advocacy training which helps people find their power and understand the importance of working towards systemic change. She presents the training at programs serving people who are experiencing poverty. Kristi also helps people develop testimony and write letters to city officials to ensure that their stories are heard, and she supports other "know your rights" workshops that the Legal Clinic conducts. Kristi has also worked on the supportive housing initiative to ensure that people who are chronically homeless have the opportunity to talk about their needs and priorities as system changes are contemplated.
---
Scott McNeilly, Staff Attorney, (202) 328-5508, scott@legalclinic.org
Scott joined the Legal Clinic in 1994 after more than five years at the Maryland Legal Aid Bureau where he handled domestic violence, child welfare, landlord-tenant, consumer and public benefits cases.
Scott case counsels volunteers at the Legal Clinic's Miriam's Kitchen site. He also participates in the training and general support of the volunteers. Scott serves as a mentor and support to pro bono attorneys and legal services staff members throughout DC, with a particular expertise in SSI cases.  Scott has been appointed by the Mayor to serve on the District's Interagency Council on Homelessness, where he co-chairs the ICH Executive Committee.
Scott was honored by the DC Bar Foundation in 2004 with the Jerrold Scoutt Prize, recognizing his outstanding work on behalf of our clients.
---
Will Merrifield, Staff Attorney, (202) 328-5502, will.merrifield@legalclinic.org
Will joined the Legal Clinic in 2011, having previously worked with Legal Aid of Western Ohio initially as an AmeriCorps attorney on their Homelessness Prevention and Housing Opportunity Project and then as a staff attorney focusing on housing and consumer law.
At the Legal Clinic, Will works on the Legal Clinic's Affordable Housing Initiative, focusing on preserving and expanding the supply of affordable and subsidized housing for low-income residents of DC. He represents tenant associations in affordable housing preservation cases and low-income tenants in eviction proceedings that arise out of building-wide issues. He advocates with various DC government agencies for the creation and preservation of affordable housing. He also conducts trainings on the rights of tenants and tenant associations.
---
Becky O'Brien, Staff Attorney, (202) 328-5507, becky@legalclinic.org
Becky rejoined the Legal Clinic staff in 2008. She was an Equal Justice Works Fellow with the Legal Clinic from 2000-2002 and remained as a staff attorney until fall 2003. She moved to Boston where she continued to work in legal services. She was a staff attorney at Greater Boston Legal Services working in the Elder and Housing Units. While in Boston, Becky specialized in public benefits cases and landlord and tenant issues.
At the Legal Clinic, Becky case counsels volunteer attorneys who do intake at the Family Resource Center, Thrive DC and N Street Village. She also focuses on systemic advocacy related to DC's public benefits programs.
---
Leslie Plant, Administrator
Leslie has been with the Legal Clinic as our administrator since 1988. She developed her management, administrative and data system skills at Partners for Livable Places and the House Subcommittee on Health and the Environment.
Leslie is responsible for fiscal operations, including bookkeeping, payroll, budget preparation, reporting, filing organizational and tax reports, and annual audit. Leslie also provides fundraising support, and office and information management. She troubleshoots our technology and other office systems.
---
Ann Marie Staudenmaier, Staff Attorney, (202) 328-5509, annmarie@legalclinic.org
Ann Marie joined the Legal Clinic staff in 1996, and is a case-counseling attorney for the Legal Assistance Project. Ann Marie spends much of her time conducting trainings, mentoring and case counseling volunteer attorneys at Legal Assistance Project intake sites SOME (So Others Might Eat) and Unity Health Care Minnesota Ave. NE, in addition to maintaining her own caseload. Ann Marie coordinates all the police-related civil rights work in the office, including monitoring police treatment of homeless persons in DC; researching trends in criminalization of homelessness and working on efforts to combat this around the country through Homes Not Handcuffs; conducting Street Rights seminars; doing outreach and education to local businesses on the rights of homeless persons; working on litigation strategies related to criminalization issues in DC; and conducting Homelessness 101 trainings for all Metropolitan Police Department recruit classes and other law enforcement agencies in D.C.
Prior to joining the Legal Clinic, Ann Marie worked for several years at Maryland's Legal Aid Bureau as both a staff attorney and Chief Attorney in various local offices. She is a poverty law generalist, having practiced in virtually every area of civil legal services over the past 30 years.
Ann Marie studied journalism at University of Wisconsin, and received her law degree from George Washington University.
---
Max Tipping, Spitzer Fellow, (202) 328-5514, max.tipping@legalclinic.org
Max joined the Legal Clinic in 2015 as an Equal Justice Works Fellow sponsored by Greenberg Traurig and Steptoe & Johnson. His fellowship project focused on preventing families in the District's rapid re-housing program from returning to homelessness using legal representation and policy advocacy. Prior to law school, Max served as the Executive Director of the Alachua County Coalition for the Homeless and Hungry in Gainesville, Florida.
Max is now a staff attorney and Spitzer Fellow whose work is focused on addressing the inadequacies of the DC homeless services system, especially with regard to capacity and quality. Max advocates for policy and programmatic reforms that support a homeless services system that protects and meets the needs of DC's homeless residents, and ultimately helps them move on to stable, affordable permanent housing.
---
Kelsey Vaughan, Volunteer Coordinator, (202) 328-1024, kelsey.vaughan@legalclinic.org
Kelsey joined the Legal Clinic team in January of 2017. She graduated from Trinity College in 2008, where she was a three-year participant in the PRAXIS community service program. Kelsey has interned in the United States Senate, worked in marketing and outreach for the National Wildlife Federation, and partnered with the Washington Humane Alliance to provide volunteer training, assist in event planning and management, and contribute to advocacy and fundraising efforts.
At the Legal Clinic, Kelsey is responsible for the recruitment, training, scheduling, and retention of our Volunteer Attorneys and acts as the liaison between the Legal Clinic and a number of law firms and schools throughout the District of Columbia. She manages the Legal Clinic's seven intake sites, which include shelters, medical clinics, and day programs. In addition, Kelsey organizes volunteer events, discussion series, and community presentations on behalf of the Legal Clinic.
---
John R. Jacob, Esq., Akin Gump, President
Susan M. Hoffman, Esq., Crowell & Moring, Vice President
James E. Rocap III, Esq., Steptoe & Johnson, Treasurer
Sterling Morriss Howard, Esq., Equal Justice Works, Secretary
Cheryl K. Barnes, Freelance Homeless Activist
Nancy Tyler Bernstine, Esq., Consultant, Affordable Housing
Laurie B. Davis, Esq.
Wesley R. Heppler, Esq.
Allison M. Holt, Esq., Hogan Lovells
Sam Mondry-Cohen, Washington Nationals Baseball Club, Director, Baseball Research & Development
David E. Rogers, Esq., Winston & Strawn
Valerie E. Ross, Esq., Schiff Hardin LLP
Tiana L. Russell, Esq.
Jeff Schwaber, Esq., Stein, Sperling
Effie Smith, Executive Director, Consumer Action Network
Marsha Tucker, Pro Bono Coordinator, Arnold & Porter
Laura Tuell, Esq., Jones Day
David Wittenstein, Esq., Cooley
The Legal Clinic was founded in 1986 with the encouragement and support of the DC Bar and DC Bar Foundation, with the goal of breaking down the barriers that prevented the homeless and low-income population in Washington, DC from accessing legal assistance through traditional methods. Since that time, the Legal Clinic has played a major role in protecting the rights and advancing the interests of those who are homeless in the nation's capital.  Set out below is the story of the Legal Clinic's growth and the District's response to homelessness.
Timeline of Homelessness in DC and the Work of the Legal Clinic
November 1984 – DC voters overwhelmingly support Initiative 17, establishing a "right to shelter" in the District, the first statutory right to shelter in the nation
Summer 1985 – DC attorney David Crosland convenes the Ad Hoc Committee for the Homeless under the auspices of the DC Bar
December 1985 – First recruitment session for volunteer lawyers, held at the DC Bar
1986 – Pro Bono lawyers begin to serve four pilot intake sites, supported by volunteers Gloria Flanagan and Faye Williams
Summer 1986 – DC Bar Foundation makes first grant to support the pilot project of the Ad Hoc Committee for the Homeless.  The DC Bar, through both Bar leadership (Judge Paul L. Friedman was then-President of the DC Bar) as well as its Office of Public Service Activities (now the DC Bar Pro Bono Program), lends its full support to the project
Fall 1986 -The project hires first staff person, Susie Sinclair-Smith, as coordinator
May 1987 – The pilot project becomes the Washington Legal Clinic for the Homeless, an independently incorporated non-profit organization.  Mental Health Law Project (now the Bazelon Center) served as fiscal sponsor until tax-exempt status was granted
1987 – DC Bar wins the Harrison Tweed Award for its role in launching the Legal Clinic
Fall 1987 – GULC students, led by Jeff Schwaber, hatch the idea to hold a basketball game pitting Members of Congress against Georgetown Law Faculty to raise money for a homeless charity
1987 – Legal Clinic moves from DC Bar PSA's office to space donated by Pettit & Martin
1987 – DC council passes law requiring that homeless families be sheltered in an apartment-style setting rather than in run-down motels (the "Crawford Legislation")
March 1988 – First Home Court game raises $42,000 for the Legal Clinic
1989 – Judge Harriet Taylor finds DC shelters to be "horrendous" and "virtual hell-holes" in Atchison vs. Barry, brought by Howrey & Simon
1990 – Shea & Gardner "adopts" the Legal Clinic from Pettit & Martin and provides office space to the growing program
June 1990 – Then-Mayor Marion Barry signs law repealing the District's Right to Shelter
July 1990 – Anti-homelessness activist Mitch Snyder dies
October 1990 – Judge Richard Levie finds the District's family shelter system out of compliance with DC law in Fountain vs. Barry, brought by O'Melveny & Myers
November 1990 – Advocates' attempt to reverse the repeal of the District's Right to Shelter fails when Referendum 005 lost by a 51% – 49% vote in the general election
December 1990 – Franklin vs. Barry is filed by Crowell & Moring, challenging the District's failure to process emergency food stamps in compliance with the law
1992 – The Legal Clinic joins with Hogan & Hartson in filing Little vs. Barry, challenging the District's scaling back of the General Public Assistance Program, which provided cash support to individuals with disabilities
April 1993 – The Legal Clinic  receives a Commendation from President Clinton in his Volunteer Action Awards Program
1993 – WLCH vs. Kelly is filed by Howrey & Simon, challenging illegalities in the District's family shelter intake system and seeking to protect counsel's right of access to their clients
1993 – The Legal Clinic  joins with Covington & Burling to file Pearson vs. Kelly, challenging the unlawful operation of the District's public housing program.
1993 – U.S. Department of Housing and Urban Development announces the "DC Initiative," a partnership with the District government and local non-profit organizations to pilot the development of a "Continuum of Care" shelter system
November 1993 – The Legal Clinic  issues "Cold, Harsh and Unending Resistance:  The District of Columbia Government's Hidden War Against its Poor and its Homeless," which chronicles the utter breakdown of government services and programs for low income DC residents.
November 1993 – Yetta Adams dies homeless in a bus shelter in front of the US Department of Housing and Urban Development
1994 – Judge Steffan Graae orders the DC public housing program placed into eceivership (Pearson);  the District appeals
Summer 1994 – The Legal Clinic co-convenes advocates and service providers who unite to challenge unfair budget cuts in the wake of the District financial crisis.  This effort becomes the Fair Budget Coalition
August 1994 – The Community Partnership for the Prevention of Homelessness issues its Operational Plan for Year 1 of the DC Initiative
Late 1994 – The Legal Clinic testifies before Congress regarding the impact of DC's financial crisis on residents of DC who are homeless
1994 – The Legal Clinic  helps to establish Campaign for New Community, a multi-faceted advocacy effort to break down the barriers created by neighborhood opposition to the siting of programs for people who are poor, homeless or disabled
1995 – Legal Clinic expands to include an outreach component and intensifies efforts to provide assistance during hypothermic conditions
1995 – Financial Control Board appointed to take over management of the District
1995 – Fair Budget Coalition and other community groups seek to have "Declaration of Emergency" in the District because of the shredded social safety net and palpable suffering of DC's low income residents
Spring 1995 – David Gilmore becomes receiver of the DC Housing Authority (Pearson)
1996 – District repeals local Emergency Assistance and General Public Assistance programs
Fall 1996 – The Legal Clinic expands our work with homeless families
December 1996 – Mental Health department placed into receivership
1997 – Legal Clinic convenes the Welfare Advocates Group to participate in, and monitor, welfare reform efforts in the District
1998 – District abolishes the Tenant Assistance Program, a locally-funded rent subsidy program serving low-income DC residents
1998 – DC Initiative ends; the Legal Clinic continues to push for reforms concerning the management of homeless services
1998 – The Legal Clinic begins training of Metropolitan Police recruits on issue of homelessness
1999 – The Legal Clinic and Fair Budget Coalition sponsor Campaign for a Just and Inclusive Community, whose Creed of Justice and Inclusion was adopted by 300+ community organizations and District residents
1999 – The Legal Clinic  joins with Akin Gump to file Hackett vs. JMC Associateson behalf of more than 200 mental health consumers whose benefits had been stolen by a Department of Mental Health contractor
March 2000 – The Legal Clinic convenes advocates to challenge District's proposed condemnations of Columbia Heights apartment buildings housing low-income immigrants
June 2000 – Mayor Williams establishes Homeless Advisory Group
2000 – DC Housing Authority comes out of receivership
2000 – The Legal Clinic launches a Welfare Hotline to provide assistance to recipients of Temporary Assistance for Needy Families
October 2000 – The Legal Clinic begins to publish and distribute "Listen Up," a monthly newsletter for our client community
December 2000 – Mayor Williams abandons Homeless Advisory Group and establishes Continuum of Care Work Group
December 23, 2000 – Jesus Blanco dies homeless on the street, just steps away from La Casa Shelter
Fall 2002 – Legal Clinic establishes Affordable Housing Initiative to intensify efforts to preserve and expand affordable housing for the lowest income District residents
January 2003 – Mayor Williams abandons Continuum of Care Work Group and establishes a Focus Group on Access to Housing for Homeless and Very Low Income City Residents
2003 – The Legal Clinic, along with So Others Might Eat, successfully co-leads community advocacy to establish the Interim Disability Assistance Program
2003 – Housing Production Trust Fund becomes vital tool for development of affordable housing for low-income DC residents
Fall 2003 – The Legal Clinic expands advocacy on behalf of people with disabilities who seek access to shelter and housing, establishing the Disability Rights Initiative
November 2003 – The Public Welfare Foundation provides a new home to the Legal Clinic, inviting us into their True Reformer Building in the Shaw neighborhood of DC
Spring 2004 – District government closes Gales Shelter; begins trend of siting shelters in remote locations towards the fringes of the city
Late 2004 – Agreement reached in Hackett vs. JMC Associates to compensate mental health consumers for theft of funds
December 2004 – DC Court of Appeals establishes the DC Access to Justice Commission to aid in breaking down the barriers that prevent low-income and isolated communities from accessing civil legal assistance
January 2005 – Mayor Williams issues "Homeless No More," his administration's 10 year plan to end homelessness
July 2005 – Mayor Williams signs into law the Homeless Services Reform Act, which revamps the legislative framework of the District's homeless shelter and services system, establishing an Interagency Council on Homelessness and setting out client rights and responsibilities as well as provider standards
September 2005 – Legal Clinic joins with DC Bar Pro Bono Program and Hogan & Hartson to coordinate the Katrina Relief Clinic, to provide legal services to people who relocated to the District from the devastated Gulf Coast
Fall 2005 – Legal Clinic expands efforts to assist homeless children and youth; supports homeless parents' advocacy efforts as they form SASS (Self-Advocacy, Support and Solutions)
October 2005 – Then-Councilmember Fenty holds unprecedented hearing at DC Village family shelter to get feedback from residents on the quality of services and supports
Winter 2005 – District government closes Randall Shelter
2006 – Legal Clinic participates in Fair Budget Coalition and Affordable Housing Alliance's successful efforts to establish publicly-funded Emergency Assistance and Rent Supplement programs
Spring 2006 – District government renews threats to close Franklin Shelter
Summer 2006 – Residents of Franklin Shelter form the "Committee to Save Franklin Shelter" to oppose the scheduled closing of the facility
Fall 2006 – Legal Clinic expands our grass roots advocacy efforts to support our clients as they use their voices to speak in the public debates that impact their lives
October 2006 – Deputy Mayor announces that Franklin will remain open and in the homeless services inventory
November/December 2006 – The Legal Clinic co-convenes the Homelessness Work Group of the Fenty Transition team
December 2006 – The Legal Clinic co-leads coalition to advocate for greater accessibility to government services for people with disabilities; the Disability Rights Protection Act becomes law
January 2007 – Mayor Adrian Fenty declares that addressing the needs of people who are homeless is a top priority of his administration
2007 – The Legal Clinic launches Permanent Supportive Housing Initiative advocating for the transition of the District of Columbia's homeless services system from one that emphasizes emergency shelter, to one that focuses on providing permanent supportive housing options for people who have struggled with homelessness.
2007 – Legal Clinic attorney Scott McNeilly is appointed to the DC Interagency Council on Homelessness
October 2007 – The District Government shuts down DC Village as an emergency shelter for homeless families
April 2008 – Fenty Administration announces its Permanent Supportive Housing Initiative, intended to move people who are chronically homeless off the street and out of shelters into their own housing
September 2008 – The District Government closes the Franklin Shelter, the one remaining men's emergency shelter in downtown DC
December 10, 2008 – The U.S. Department of Justice (DOJ) entered into a consent agreement with the District to improve the accessibility of emergency homeless shelters for people with disabilities. It is the first large-scale enforcement effort by DOJ in the nation intended to protect the civil rights of people experiencing homelessness.
2009 – The Legal Clinic launches Veteran's Initiative which provides direct legal representation to Veteran's particularly in the areas of benefits and housing.
July 2009 – The Legal Clinic re-names disability rights initiative The David M. Booth Disability Rights Initiative, to honor the memory of former intern David Booth
December 2009 – The Legal Clinic establishes a social media presence, joining Facebook
July 2010 – The Legal Clinic launches its blog, "…With Housing and Justice for All"
November 2010 – The Legal Clinic's long time and beloved outreach worker, Mary Ann Luby, O.P., dies
May 2011 – The Legal Clinic's budget advocacy campaign, the1500.com, successfully advocates for funding to avoid the loss of up to 1500 shelter beds for single individuals
2012 – The Legal Clinic marks its 25th anniversary of serving DC's homeless residents.  A Journey Home, a short film about several Legal Clinic clients and their efforts to secure a stable place to call home is released as a part of the 25th anniversary call-to-action
May 2013 – The Legal Clinic successfully leads a community advocacy effort to prevent harmful changes to the Homeless Services Reform Act
2013 – Mayor Vincent Gray commits $100 million to affordable housing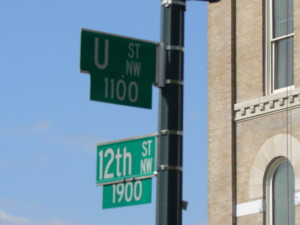 Since  2003, the Public Welfare Foundation has provided our office space in the historic True Reformer Building, located on U Street in the Shaw community of Washington, DC. The Foundation's generosity has allowed us to devote our resources more fully to our work. In giving a home to the Legal Clinic, the Public Welfare Foundation has been a faithful partner in our efforts to ensure that all residents of the District of Columbia have a place to call home.
We thank the Foundations, Law Firms and Organizations who partner with the Legal Clinic. With their support the Legal Clinic continues to stand by the side of its clients.
$50,000 or greater
DC Bar Foundation
Jones Day Foundation
Public Welfare Foundation
$25,000 or greater
Abell Foundation
Akin Gump Strauss Hauer & Feld
Arnold & Porter
Covington & Burling
Crowell & Moring
Eugene and Agnes Meyer Foundation
Moriah Fund
Naomi & Nehemiah Cohen Foundation
Oakwood Foundation
$15,000 – $24,999
GULC Home Court Committee
Goodwin Procter
Rapoport Family Foundation
Share Fund
Sidley Austin
Steptoe & Johnson
WilmerHale
$10,000 – $14,999
BuckleySandler
Davis Wright Tremaine
DLA Piper Rudnick Gray Cary
Gilbert
Hogan Lovells
Stein, Sperling, Bennett, De Jong, Driscoll & Greenfeig
Sterne Kessler Goldstein Fox
$5,000 – $9,999
Arent Fox
Cleary, Gottlieb, Steen & Hamilton
Cozen O'Connor
Dechert
Dr. Cyrus Katzen Foundation
George Clarence and Dorothy Shaffer Charitable Foundation
Greysteel Company
John D. & Catherine T. MacArthur Foundation
Kirkland & Ellis
Latham & Watkins
Mayer Brown
McDermott, Will & Emery
Morrison & Foerster Foundation
Sisters of Charity of Nazareth
Williams & Connolly
World Bank Community Connections Fund
$2,500 – $4,999
Chadbourne & Parke
Cohen Milstein Sellers & Toll
David S. Stone Foundation
Dentons
Dow Lohnes
Kaye Scholer
King & Spalding
Klein Hornig
Manatt, Phelps & Phillips
McKenna Long & Aldridge
Miller & Chevalier
Planet Depos
Reed Smith
Skadden, Arps, Slate, Meagher & Flom
Thompson Hine
Troutman Sanders
White & Case
$1,000 – $2,499
Bench Trail Fund
Bryan Cave
Cadwalader, Wickersham & Taft
Cuneo Gilbert & LaDuca
Feldesman Tucker Leifer Fidell
Fried, Frank, Harris, Shriver & Jacobson
Gray Plant Mooty
Hollingsworth
Lewis Baach
St. John's Church, Norwood Parish
Washington Hebrew Congregation
Wiley Rein
Willkie Farr & Gallagher
Womble, Carlyle, Sandridge & Rice
Zuckerman Spaeder
Other
Employee Charity Organization (ECHO) of Northrop Grumman
Gimmel, Weiman, Ersek, Blomberg & Lewis
Goldstein & Russell
Grossberg, Yochelson, Fox & Beyda
Hughes Hubbard & Reed
IE Discovery
Kaiser Permanente
Law Offices of Andrea C. Ferster
Microsoft Matching Gifts Program
Reno & Cavanaugh